Our pool services are just what you need to take the hassle out of opening and closing your pool.
Owning any asset comes with responsibilities if you want to enjoy it as much as possible. A swimming pool is no different, which is why professional pool services can be a smart way to go. At S & H Pools, we are approaching four decades of experience in the swimming pool industry. That makes us your best choice in the Catawba, North Carolina area for pool services, such as swimming pool repair, swimming pool opening, and swimming pool closing services.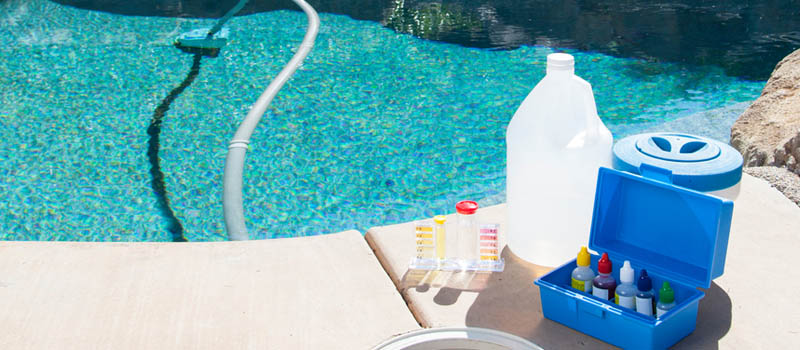 Our goal is to help you enjoy your pool with less hassle and effort on your part. There is no fun in looking into the sad face of a child who wants to swim, but you just haven't had time to open the pool yet. One call to us for pool services, and they'll be jumping for joy before long, and jumping right into that wonderful pool!
They did a very good job.
"Very happy with their service. Prompt and honest. They did a very good job."
★★★★★ Tammy K.
Pool Products and Services We Offer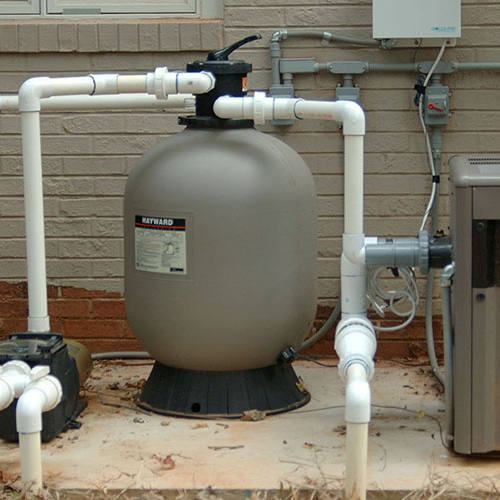 Pool Products
We carry pool products from quality suppliers and have everything you're looking for and more.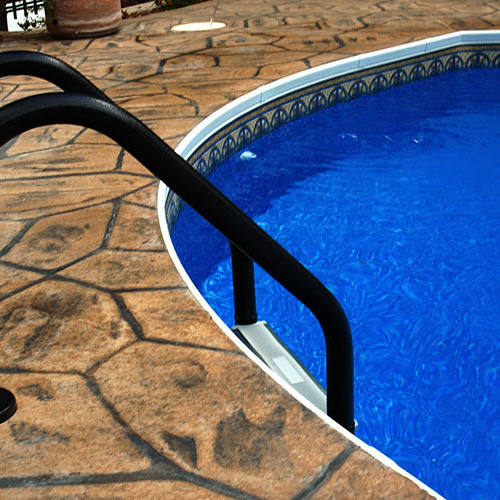 Pool Repairs/Renovations
We are on your side to help you with all of your pool repair or renovation needs.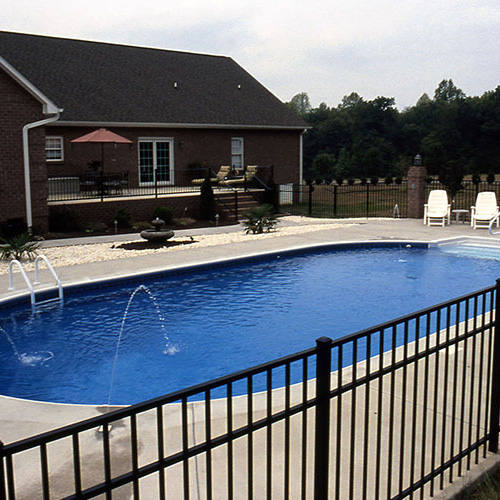 Pool Services
We will save you time and hassle and help you enjoy having a pool right in your very own backyard even more than you already do.
We can provide all of the pool services you need to better enjoy and protect your swimming pool.
It can be even more stressful to try to find the time to do pool closing tasks when winter is bearing down on you and you fear there will be freeze damage before you get to it. Again, don't worry about it. Just call us, and we'll take care of winterizing your pool, putting the cover on it, and anything else that is needed.
If you would like to know more about our pool services or you are having a problem with your pool and need answers about what is going on with it, don't hesitate to reach out to us.
---
At S & H Pools, we offer pool services to customers in Hickory, Mooresville, Conover, Newton, Lincolnton, Sherrills Ford, Catawba, Denver, and St. Stephens, North Carolina.
Why Choose S & H Pools?
We are especially proud of our 150 years of combined experience in the swimming pool industry and maintain a team of trained professionals who are extremely knowledgeable in all areas of pool construction, maintenance, service, water chemistry, and technical support. We are proud to be a place people turn to for our personal integrity, quality service, and Christian morals.
See what some of our satisfied clients are saying about our pool services.
Lori Crooks
16:41 15 Oct 21
Best pool place in catawba county.!!
Melissa Rector
17:17 14 Aug 21
Had what I needed and very helpful
John Arends
14:21 04 Jun 21
Michael & Vicki Bridges
01:32 14 Apr 21
Very happy with their sevrvice. Prompt and honest. Did very good job.
Tammy Kirk
19:46 15 Aug 20
Professional advice. My only pool place that I can trust
Jillian Arnold
01:48 02 Aug 20
This is the only pool company I trust with my pool and the staff is wonderful!!!🥰🥰🥰❤❤❤
Selena Speagle
20:50 31 Jul 20
Helpful employees. Will get your pool where it needs to be.
Dylan Starnes
15:26 10 Jul 20
Great knowledgeable staff.
Bill Titus
13:42 09 Aug 19
Great customer service. Always prompt and service guys are so friendly.
Edward Michael
20:28 17 Jul 19
Good ALWAYS the Best great family company !
John Bruce
02:46 11 Jul 19
S&H Pools are the best, hands down! Super nice, super prompt and ALWAYS professional. You will not be disappointed for choosing them for all your pool needs!!!!!
Lana Bailey
21:36 25 Jun 19
These guys are awesome. Very knowledgeable about anything pool related. Installed our pool and we love it. We always go to them with any need or questions. They are always willing to advise. Definitely one of the best investments we have made. Highly recommend to anyone wanting to install a pool or need repairs or updates to a current pools.
Lorie Houston
02:26 11 Jun 19
Very knowledgeable and helpful staff, happy to have a local pool supply company that takes the time to help and advise me on how to take care of my pool and protect my family!
Justin Huffman
01:42 13 May 18
S and H Pools is a family business with expert service. We love their personal attention to detail and prompt service when we have a need. We highly recommend!
Great business. Kind, helpful employees who take the time to provide excellent customer service. We are so glad we had them put in our pool.
Debra Harwell-Braun
15:12 05 Oct 17
Always friendly and knowledgeable. Even down to the pool installers and when you need a repair they always try to fit you into their schedule within a reasonable time.
Jackie Robinson
14:35 09 Aug 17
the girls are always very helpful!
Joane Bollinger
15:53 04 Aug 17
Always knowledgeable and good prices.....great family owned business !!!
Dale Patton
12:55 27 May 17
Great family owned local pool business in the Hickory, Nc area. Lots of experienced staff.Whether you are opening your pool to pools repairs, S & H Pools is the place to go.Wonderful service and great selection for all your pool needs.
Bonnie Minor
16:43 10 Jun 16
Turn to us for swimming pool products and services.
We can help if you've noticed signs that you need pool repair or other pool services.
Similar Services We Offer: