Our swimming pool contractors understand the unique needs of swimming pool construction in Mooresville.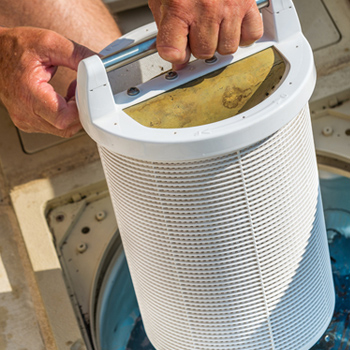 Swimming Pool Contractor in Mooresville
– Whether you're thinking about adding a swimming pool to your property or looking for an experienced professional to help with a pool renovation, you should look for a
swimming pool contractor
to handle these types of tasks. While other pool companies might claim that they have the experience needed to handle pool construction or major renovation projects, it's always better to work with someone who has a background in managing similar construction projects. At S & H Pools, our swimming pool contractors understand the unique needs of
swimming pool construction
.
When we started S & H Pools in the early 1970s, our owner had installed a pool for a friend in the area. In the first year of operation, we installed 11 pools. Since then, we have installed over 1,100 pools. However, we do more than just pool construction. In fact, our company has expanded to include a fleet of service vehicles with experienced
swimming pool contractors
who handle all types of pool services. We offer pool opening and closing services, maintenance, repairs, renovations, and much more.
At S & H Pools, great service is our responsibility!
Although S & H Pools has been around for nearly four decades, we're still a family-owned and operated company that focuses on the customer. A few years ago, we earned the prestigious Pacific Builders' Choice Best Custom Pool award. We care about high-quality products, great service, and integrity, so you can rely on our team at S & H Pools for all of your swimming pool needs.
---
At S & H Pools, our swimming pool contractors serve customers in Hickory, Mooresville, Conover, Newton, Lincolnton, Sherrills Ford, Catawba, Denver, and St. Stephens, North Carolina.